Apply Now!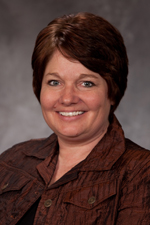 Laura Ringnell
Mortgage Specialist
33 N. Main Street
PO Box 668
Sherburn, MN 56171
Main: (507) 764-4311

NMLS Registry Number Ė 768813
Is it YOUR time to buy or refinance? Buying a home is an important financial decision. Make it easier on yourself and let me help you.
Iíll walk you through every step of the home financing process from pre-qualification to closing. Iím committed to your financial well-being and look forward to providing you with exceptional service.
Give me a call or apply online!
Rate Watch
Sign up to have rates e-mailed to you. You may choose to have rates e-mailed to you when they reach your desired rate, or on a regular basis.
Sign-Up
Calculators
How much would my monthly payment be? Can I save money by refinancing now? Get answers to your questions by using our mortgage calculators.
Learn More